The BKTEF holds Principals' Meeting of all Bacha Khan School
"Violence cannot be fought with violence but non violence and Peace. Despite the poor conditions and vulnerable situation of Pukhtunkhwa which is constant victim of terrorism, our determination is unbreakable and our hopes are high. We shall continue struggling to realize the ideals of non violence, social justice and empowerment through critical model of education and multiple skills development. We have constructed an alternative narrative of education which has been carried forward by all us collectively" said Dr Khadim Hussain while addressing the monthly principals' meeting at the headquarters of Baacha Khan Trust Educational Foundation on 28th January 2016.
Principal of each Baacha Khan school briefed the meeting about the current situation of his/her respective area. The meeting discussed impact of the tragic incident at Baacha Khan University Charsadda.
Participants of the meeting resolved to take forward the narrative of dialogue, rational thinking, innovation, creativity crafts, and indigenous culture. They reached the conclusion that it is important to make the reading of Baacha Khan's book "My life and Struggle" (Zama Jwand o Jadojehhad) essential for all students and teachers. The meeting took stock of the need of better security measures in consultation with CECs (Community Education Committees) , local Police and the BKTEF headquarters. Further it was decided that craft education for the vulnerable girls would be expanded to provide the uneducated women with basic skills to help them lead a independent life.
All the principals and senior teachers of Baacha khan schools, Department of Schools Management, head of field department, head of Finance department and Administration department attended the meeting.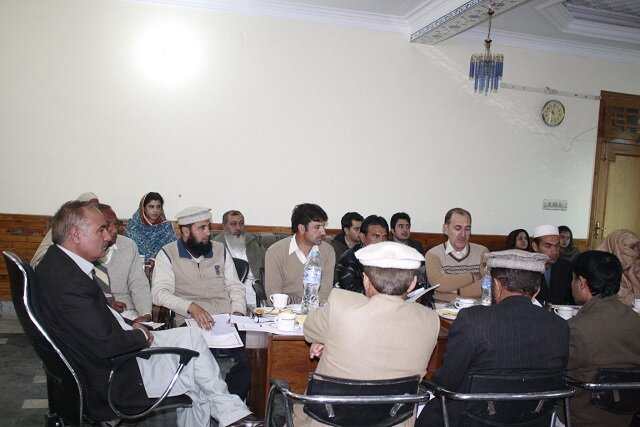 THE PASHTUN TIMES