In 2012, Chinoy became the first Pakistani to win an Oscar for her documentary 'Saving Face.'
Pakistani filmmaker Sharmeen Obaid-Chinoy 's documentary on honour killing, "A Girl in the River: The Price of Forgiveness", has been nominated as one of five documentaries from across the globe in the 'Best Documentary – Short' subject category for the 88th Academy Awards.
Chinoy, who previously won Pakistan's first Academy Award for her documentary 'Saving Face' at the 84th Annual Academy Awards in 2012 described the nomination as an "opportunity for Pakistan to acknowledge honour killing as a problem and address it immediately."
"I am delighted that my documentary has been nominated for an Academy Award. This film and its message is incredibly important to me. This is an opportunity for Pakistan to acknowledge that it has a problem and to address it with urgency because there is no honour in an honour killing. We will send out a strong message that this heinous crime is not a part of our culture or religion," said Chinoy.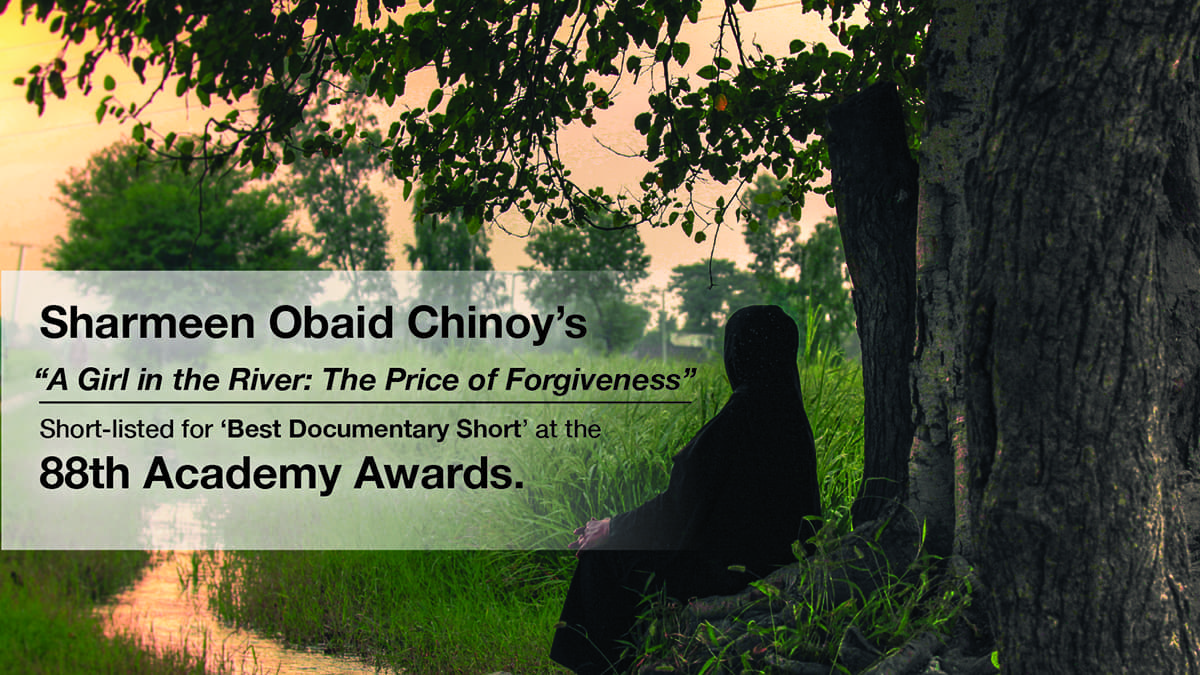 A Girl in the River, which is a joint production of Sharmeen Obaid Chinoy (SOC) Films and Home Box Office (HBO), follows the life of an 18-year-old girl who is a survivor of an honour killing attempt.
Honour killing is a pressing issue in Pakistan as more than a 1,000 women fall prey to this practice each year, usually at the hands of their own family members.
Most women never survive the attack and virtually no one has ever been sent to jail for an honour killings crime. In her case, she eventually had to forgive.
The film was jointly produced by journalist Tina Brown and documentary producer Sheila Nevins.
One of Chinoy's documentaries 'Song of Lahore', in which she shares directorial credits with Andy Shocken, received a standing ovation at Tribeca Film Festival.
She has also won an Emmy award for her documentary 'Children of Taliban'.
-DAWN